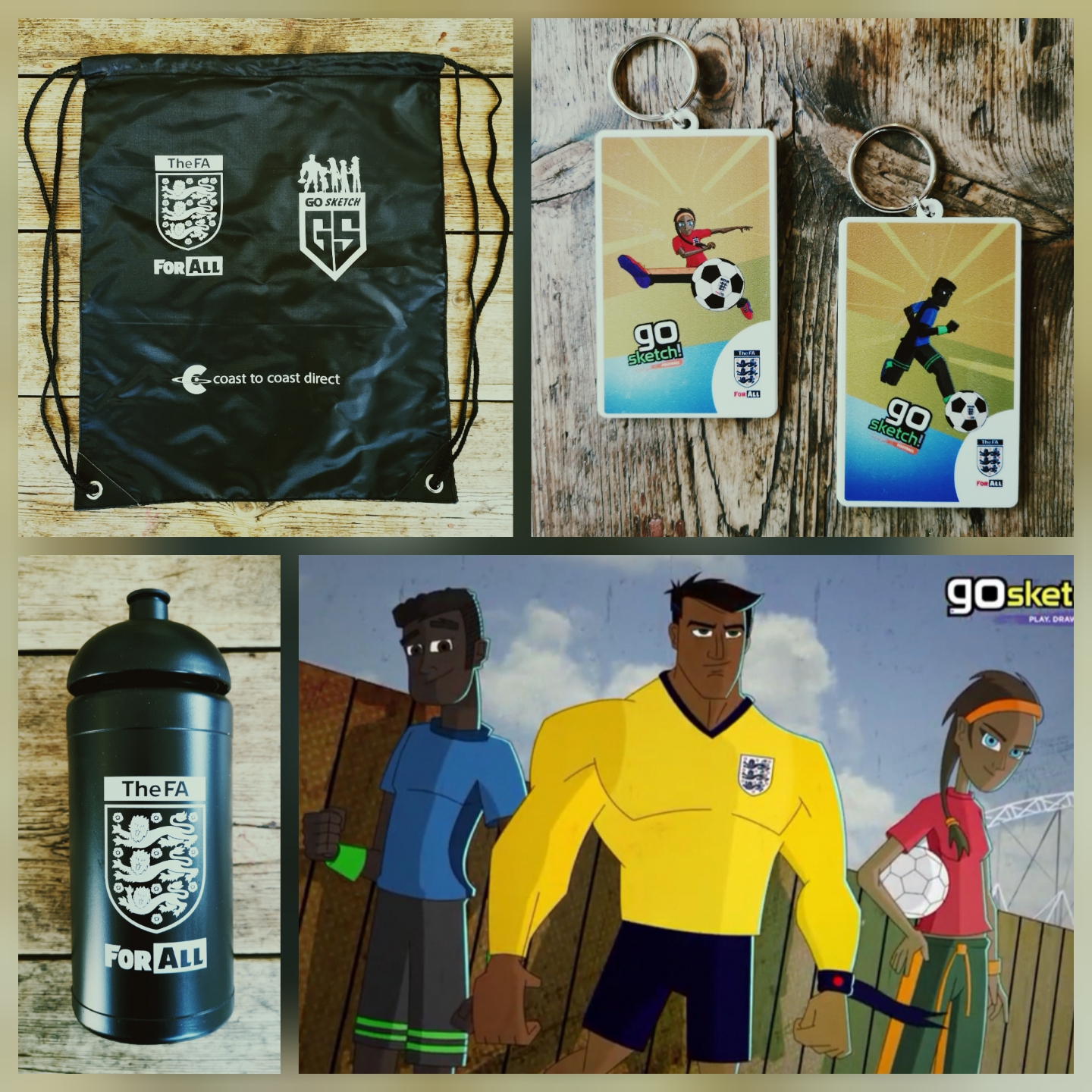 The Olympics in Tokyo are just around the corner, the first serve has already thundered over the net at Wimbledon, England are through to the Quarter Finals of the Euro's and before you know it they'll be teeing off at The Open. This Summer of Sport offers both a welcome intrusion and a great source of excitement and inspiration for the next few months!

A crammed summer sporting calendar is clearly a great opportunity for the nation to unite over shared passions! It is more than that though, it's also going to encourage many of us to get out moving, picking up that racket or club, or kicking that ball. To help young people do just that, to get moving and reconnecting, we're developing innovative new programmes and working with some brilliant partners through our own "GoSketch Summer of Sport".
Our GoSketch project combines sport and creativity to better engage young people, many of whom have a reason or barrier that stops them playing sport, uniting as a team, or accessing the wider physical and wellbeing benefits these sorts of activities can realise. We bring groups of young people together, encouraging them to express themselves through sport and to work together to create a new team identity. Every project completes with those involved viewing physical activity in a new way – and with us presenting them with their own kit (bats, balls, rackets, clubs and caps, t-shirts or beanies) that give them every reason to keep connected and remain active.
GoSketch isn't just about sport. We offer insight to careers that can be accessed in the sporting and creative sectors – both growth industries offering exciting and accessible roles and opportunities. We also want our "GoSketchers" to walk away with new skills, confidence and experience that can be applied in school, the community and the workplace. It's also about giving young people that reason to reconnect after all the disruption caused by the pandemic. It is an absolute pleasure to work with so many partners who share our ambitions and are committed to helping us benefit as many people as we can across the country.
With England's winning run continuing our GoSketch football projects are front of mind. Our long-standing partnership with The FA has seen hundreds of young people across Brent get into football and use the incredible history of England and Wembley to inspire their own creativity! We've just delivered footballs, t-shirts and other goodies to 90+ students at Uxendon Primary who took on the GoSketch challenge earlier this year and now we're looking forward to delivering more projects this summer with local Housing Associations and with other schools across Brent.
We've also recently just completed our first programme with Arundel Castle Cricket Foundation. An incredible organisation with a truly inspirational venue in the heart of Sussex that formed the catalyst for the creative process for students attending alternative provision schools. Sporting engagement was a key part of this, but it was just as important to see individual relationships and behaviours change and develop throughout the programme. The idea of the team, of the balance of skills required to succeed, and the need to support and respect each other is a core theme of GoSketch.
Currently more than ever, we constantly look at how we adapt what we do to best engage young people. With Active Sussex we've just launched our innovative 'Sport Runner' videos where we use old-school video game inspired animations to make sport and movement more accessible. With Clarion Housing we'll run a mini summer of sport to engage young people in Rainham, bringing in coaches from West Ham Utd, Essex Cricket, The LTA and others! And a little further south we've partnered with Worthing High School, The LTA and a local tennis club to use tennis as a way of bringing their new Year 7 students together over the summer to smooth their transition from primary school.
There's more GoSketch programmes in the pipeline where our focus on innovation and collaboration will continue to be central. Educational engagement in Manchester with Lancashire Cricket, inspiring social action on the south coast with Albion in the Community, getting creative with Plymouth Argyle Football Club. All will have a focus that reflects local insight and need, but all are united by an underlying belief that positive social, educational and community outcomes can be realised when partners collaborate, share intelligence and work towards a common goal.